COME AND SAY G'DAY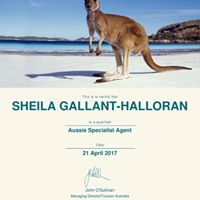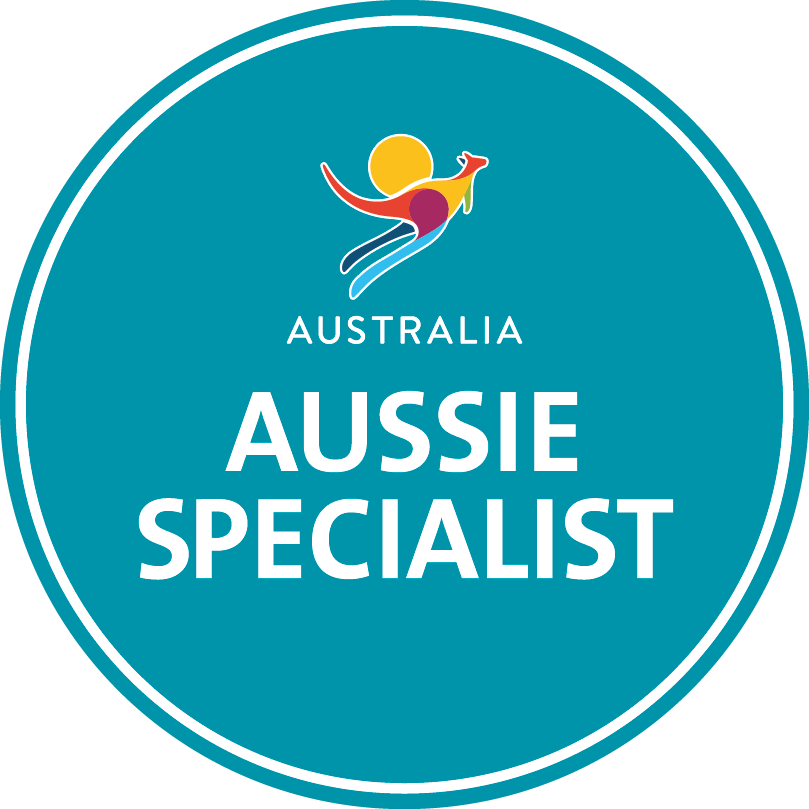 As an certified Aussie specialist travel advisor, I love sending clients downunder for a bucket list trip.
Australia is amazing.
It is also huge – you will not see it all.  I like to share a map of Australia overlaid on a map of Canada – just to give the visual aid of size and comparison.
So – don't think you can take 2 weeks and see all of Australia – you won't. Any more than you would see all of Canada in 2 weeks.
If you only have 2 weeks, it's probably best to focus on 3 areas of Australia – where would you most like to go?
As an Aussie Specialist, I can help you figure that out, and design a trip that is customized to you.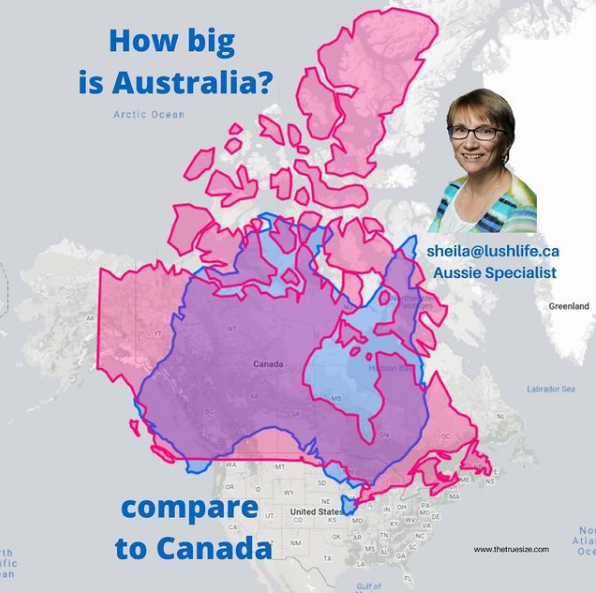 Known for its modern, cosmopolitan cities, Australia enshrines vast swathes of undeveloped wilderness. There is the drama of the remote 'Outback', the colourful spectacle of the Great Barrier Reef and its coral islands, the excitement of the big, efficient cities, the sun and surf at some of the best beaches in the world, and the tropical rainforests of Western Australia. The list is endless in this diverse land of adventure, which boasts about 2,000 national parks and 14 World Heritage-listed areas, along with more than 7,000 beaches.
Australia is a land of character too, with its melting pot of cultures. For more than 50,000 years the Aboriginal people lived and thrived in the continent's unique environment. The country remains a magnet for modern explorers and adventurers and has a great deal to offer.
Want to schedule a consultation call to review your needs and interests? Email me at [email protected] and we'll get you planning your bucket list trip.
Now is the time to plan your Aussie Experience!
Explore below for some of our top tours and to learn more about Australia.
https://www.visiontravel.ca/sheilagh/en/come-and-say-gday
---
FEATURED TOURS TO AUSTRALIA
10 Day Southern Australia and Victoria Wine & Wildlife Tour
https://www.visiontravel.ca/sheilagh/en/vacation/14382/10-Day-Southern-Australia-and-Victoria-Wine-Wildlife-Tour 
11 Day Sydney and the Whitsunday Islands
https://www.visiontravel.ca/sheilagh/en/vacation/14369/11-Day-Sydney-and-the-Whitsunday-Islands
15 Day Sydney and Western Australia Tour
https://www.visiontravel.ca/sheilagh/en/vacation/14365/15-Day-Sydney-and-Western-Australia-Tour
---
EXPERIENCE MORE IN AUSTRALIA
Australia's Top Natural Attractions
Awe-inspiring natural wonders are yours to discover in Australia
https://www.visiontravel.ca/sheilagh/en/vacation/14383/Australias-Top-Natural-Attractions
Five epic experiences to keep you dreaming of the open road
https://www.visiontravel.ca/sheilagh/en/vacation/14381/Five-epic-experiences-to-keep-you-dreaming-of-the-open-road

Stay calm with Australia's beautiful blue hues
https://www.visiontravel.ca/sheilagh/en/vacation/14379/Stay-calm-with-Australias-beautiful-blue-hues
---