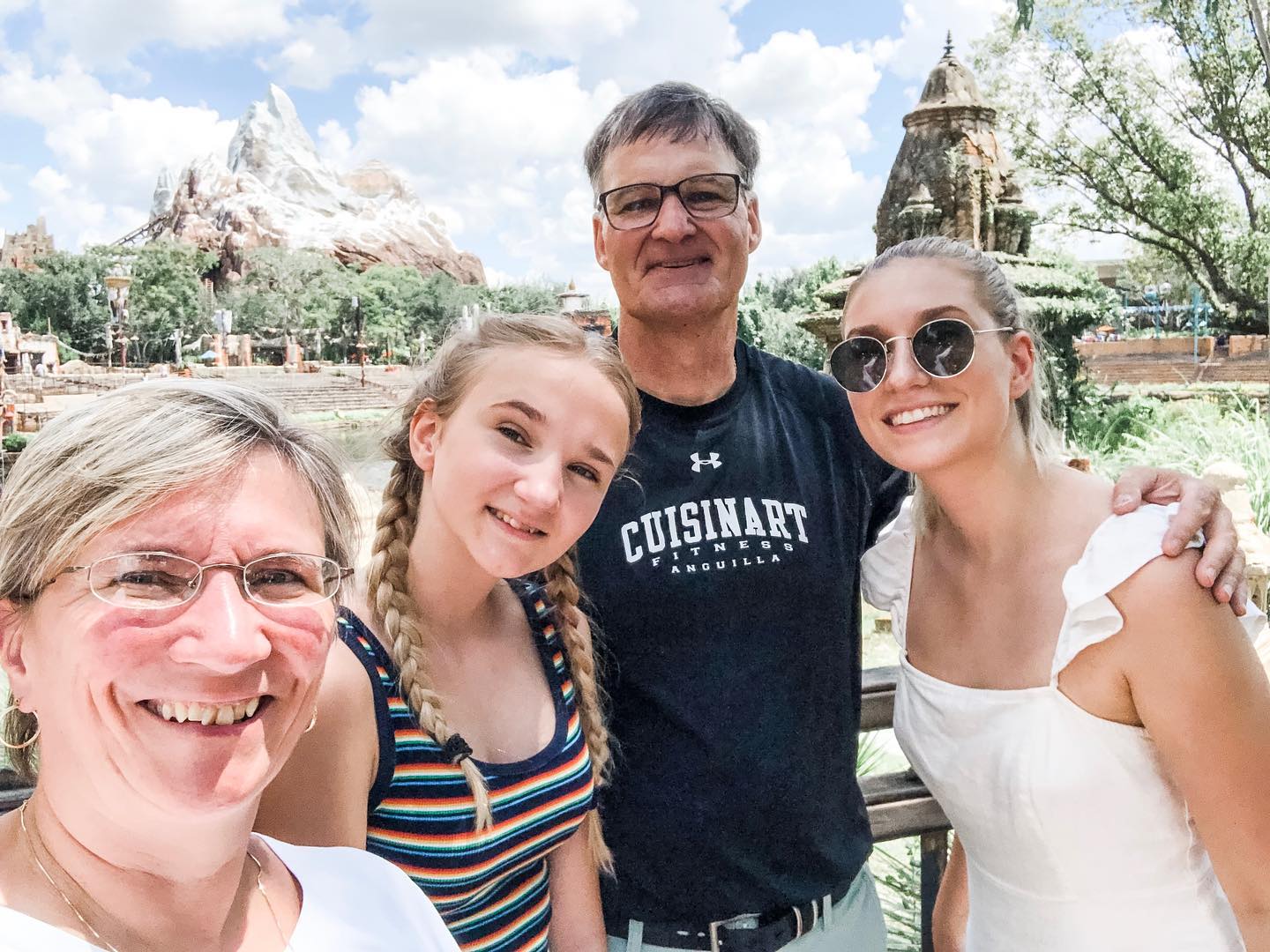 Disney is always a good idea!
My family just returned from our annual trip to Walt
Disney World in Orlando. My 30th trip. And I still love it!
This time, we were lucky to leave just as Dorian was barreling towards the Florida coast. We hope Orlando, and all those in Dorian's path (which seems to keep changing it's cone of uncertainty) are safe.
My family loves Disney. We love the family time together, disconnecting from work and other responsibilities, and just hitting the parks together, and enjoying lovely meals. We always get the park hopper pass, and the dining plan – and have learned to take advantage of the new fast pass system and the My Disney Experience app to maximum benefits.
Even though we've been so many times, I'm always amazed at changes that happen year-over-year.
We've certainly added Avatar (the new ride at Animal Kingdom last year) to our list of new favorites – it's unlike any other ride I'd experienced as it 'links' you to a banshee, and your ride through the forest on an individual motorcycle-like set up that does sudden drops and twists and turns (at least simulated). Avatar, Everest, and Kali River Rapids are Animal Kingdom favorites – along with the Safaris. In Hollywood Studios, we were able to ride the Toy Story Mania several times – along with the new Toy Story Slinky Dog Dash kids' roller coaster (-it's fun, and more exciting than Barnstormer in Magic Kingdom). And Rockin' Roller Coaster at Hollywood Studios remains a family favorite. We couldn't get near the Star Wars Galaxy Edge ride that just opened at the Studios on the 29th, but we did tour the land, and had tried waiting in line for a few minutes before the rain hit. As lines were over 3 hours on the first day for Star Wars, we'll just have to save that for next year.
Of course, the old standbys of Space Mountain, Splash Mountain, and Big Thunder Mountain are favorites at Magic Kingdom – along with Seven Dwarf's Mine (a newer roller coaster that doesn't jerk you like the older roller coasters), and Peter Pan's flight – along with Pirates of the Caribbean, Carousel of Progress, and Cinderella's Carousel of course. And at Epcot, it's Soarin', Test Track, Mission Space, and Spaceship Earth – along with a stop at Club Cool to try cokes around the world (Beverly never disappoints).
Now that my daughter's are older, we don't tend to do all of the princess meals we used to do at the castle and elsewhere – although Chef Mickey's is a family tradition, and we have pictures lining my office wall of visits with the girls since they were toddlers.
This time (as well as the last couple), we've been able to enjoy more adult dining experiences – like Tony's Toon Time Tavern, San Angel Inn, Via Napoli, Tiffins, California Grill, along with a new favorite of Citricos and an old favorite of Teppan Edo. Even though I've been 30 times now, I love that I'm still discovering new spots (to me) like Citricos – honestly, it was in the top 5 meals I've ever had. I absolutely loved it.
If you and/or your family would like to visit Disney, please let me know, and we can schedule a complimentary consultation. After 30 visits, I certainly have oodles of tips and tricks that I can share with you as my client. Bill and I have visited as young honeymooners, I've been while pregnant, we've been with toddlers/ kids/ tweens and teens – so I can help you make the most of your family's magical vacation, whatever life stage you're at. Disney is always a good idea!
613-837-0699