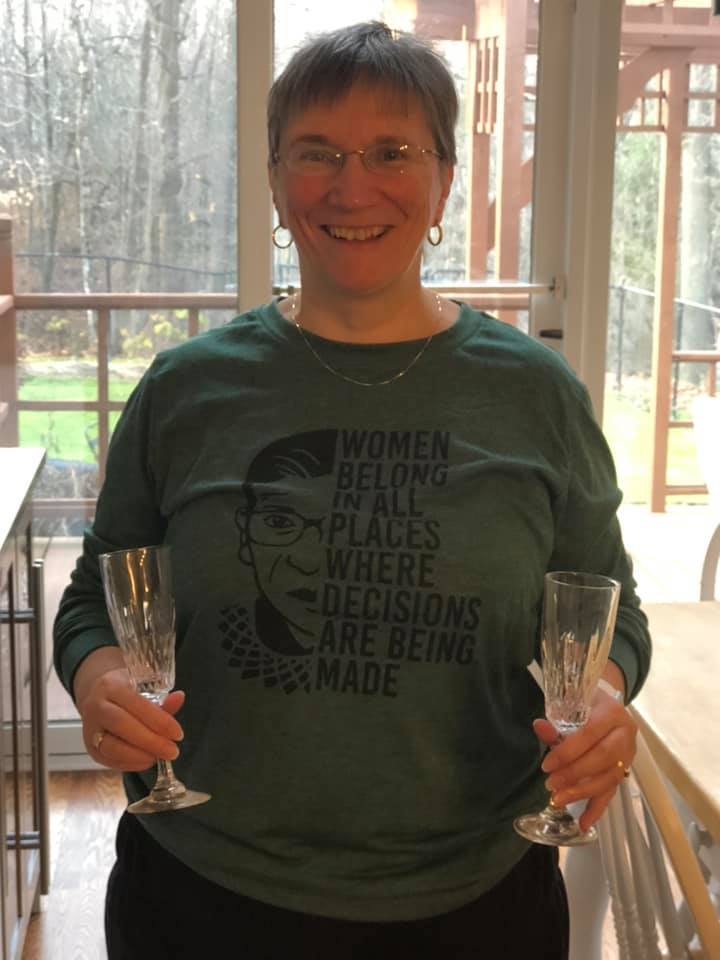 New beginnings!
What a day yesterday was! New beginnings. Excitement. Cheers. Jubilation. Kamala Harris will be the first woman vice-president. And Joe Biden will be the 46th president of the US.
I'm full of hope.
It's been a long tough slog. Especially for those of us working in travel. The closing of the Canada and the US border has devastated my industry, as have international and domestic restrictions on travel. I have Canadian clients who've been telling me all year that they want to travel wherever my American clients cannot (for health and safety reasons). Sail orders (or not) from the CDC in the US impact all North American cruising companies. Of course, Canada sets it's own rules, and can limit ships visiting our ports, but the rulings of the CDC on US ships (see CDC Lifts No-Sail Order Banning Cruises In U.S. Waters )and how the US handles Corona 19 directly impacts Canadian tourism. (And that ignores climate change, immigration, trade wars, etc, for the moment.)
There is no doubt that whatever happens south of my border impacts my business. So, I am extremely hopeful that things are about to improve – and dramatically.
Besides health and safety, people's eagerness and excitement about travel is tied to optimism. And there is no doubt that yesterday's calling of the US election has brought a new energy. There was dancing in the streets across the US. There were church bells in Paris. There were fireworks in London. Joe Biden is the President-Elect. And Kamala Harris, as VP-elect, will be the first woman in the US White House – that alone is incredible, but it is  especially so that that woman is a person of colour, an immigrant, and a biracial lady.
Of course, Canada has already had a female Prime Minister, very briefly with Kim Campbell for 5 months in 1993, as I reminded my 14 year old  yesterday. (And we have Canada's deputy prime minister, Chrystia Freeland, who is also Finance minister now.) We see strong women in power in Germany with Angela Merkel, and New Zealand with Jacinda Arden. (And Queen Elizabeth.) Historically, we've had  Margaret Thatcher in the UK, and let's not forget the amazing Golda Meir in Israel, Indira Ghandi in India ,and Benazir Bhutto in Pakistan. We've  had Maria Theresa, Catherine the Great, and even Cleopatra. But we shouldn't have to go far back to inspire our young women to be leaders, should we? Like my hero, Ruth Bader Ginsburg, from the US Supreme Court taught us all. Women belong in all places where decisions are being made.
I'm hoping there's a sea change. Yesterday's news has me very hopeful.
Kamala Harris: The many identities of the first woman vice-president
CNN Host Van Jones Moved To Tears Over Biden's Win
Vice President-Elect Kamala Harris Ushers In 'New Day For America' In Victory Speech
Let's cheer to new beginnings!
And soon – very soon, we'll all we UP UP AND AWAY – Air Canada Rouge took to the skies yesterday with its first flight from Toronto to Cancun https://travelindustrytoday.com/up-up-and-away/ . If you want to learn what's happening in Canada, join me this week as I host Air Canada Vacations to talk about what is new with Air Canada and their tour operator, Air Canada Vacations.
And let me know if you want to learn more about the CDC's sail orders.  And Royal Caribbean's healthy return to sailing paper is referenced here https://www.royalcaribbean.com/healthy-cruising-panel and you can read the full 69 report here https://www.royalcaribbean.com/content/dam/royal/resources/pdf/healthy-sail-panel-full-recommendations.pdf
With all of this energy, we have an opportunity to have a conscious comeback in travel.
We can make travel a force for good throughout the world.
We can make travel meaningful.
We can make a difference.
contact me if you'd like more info.