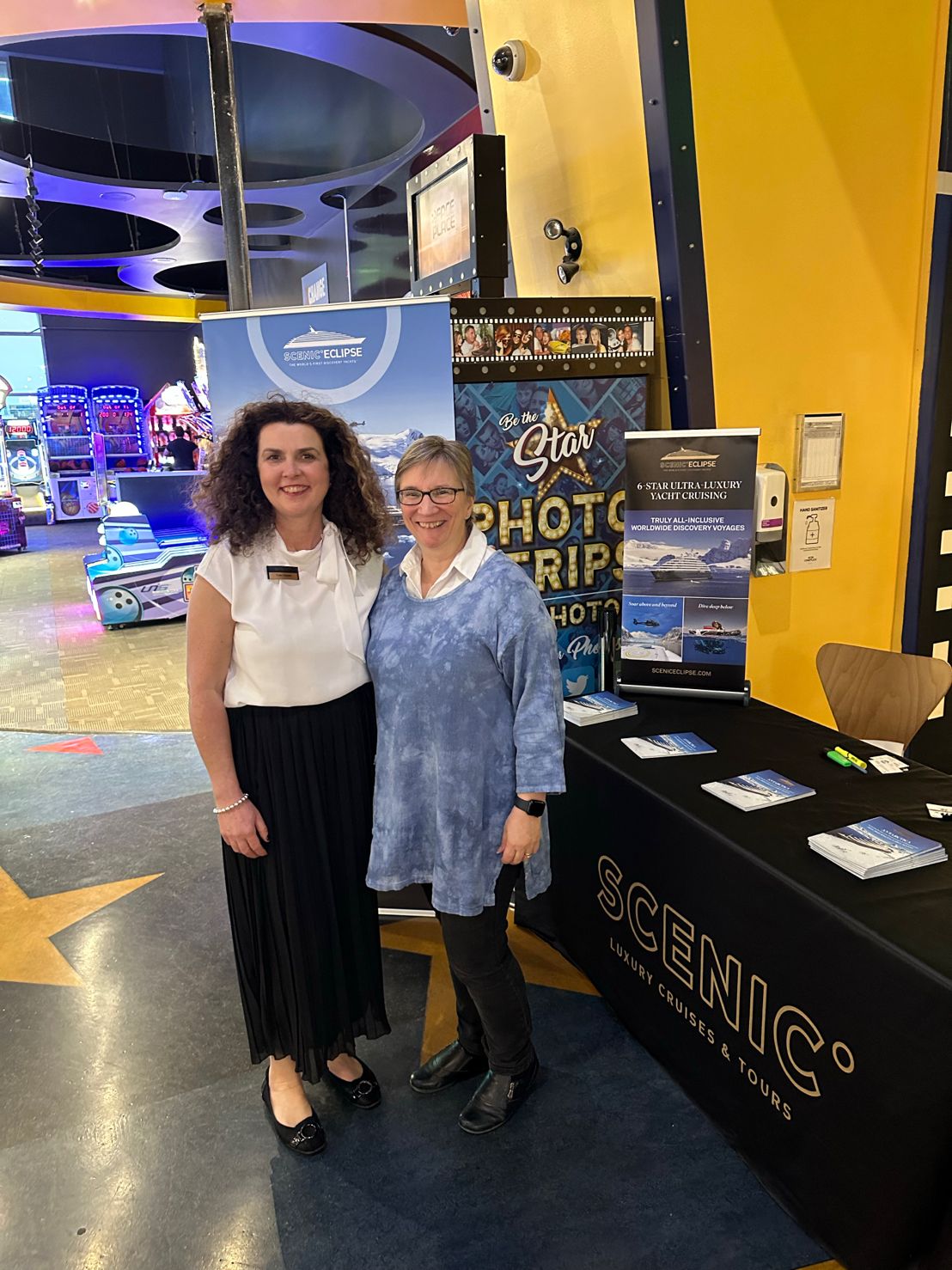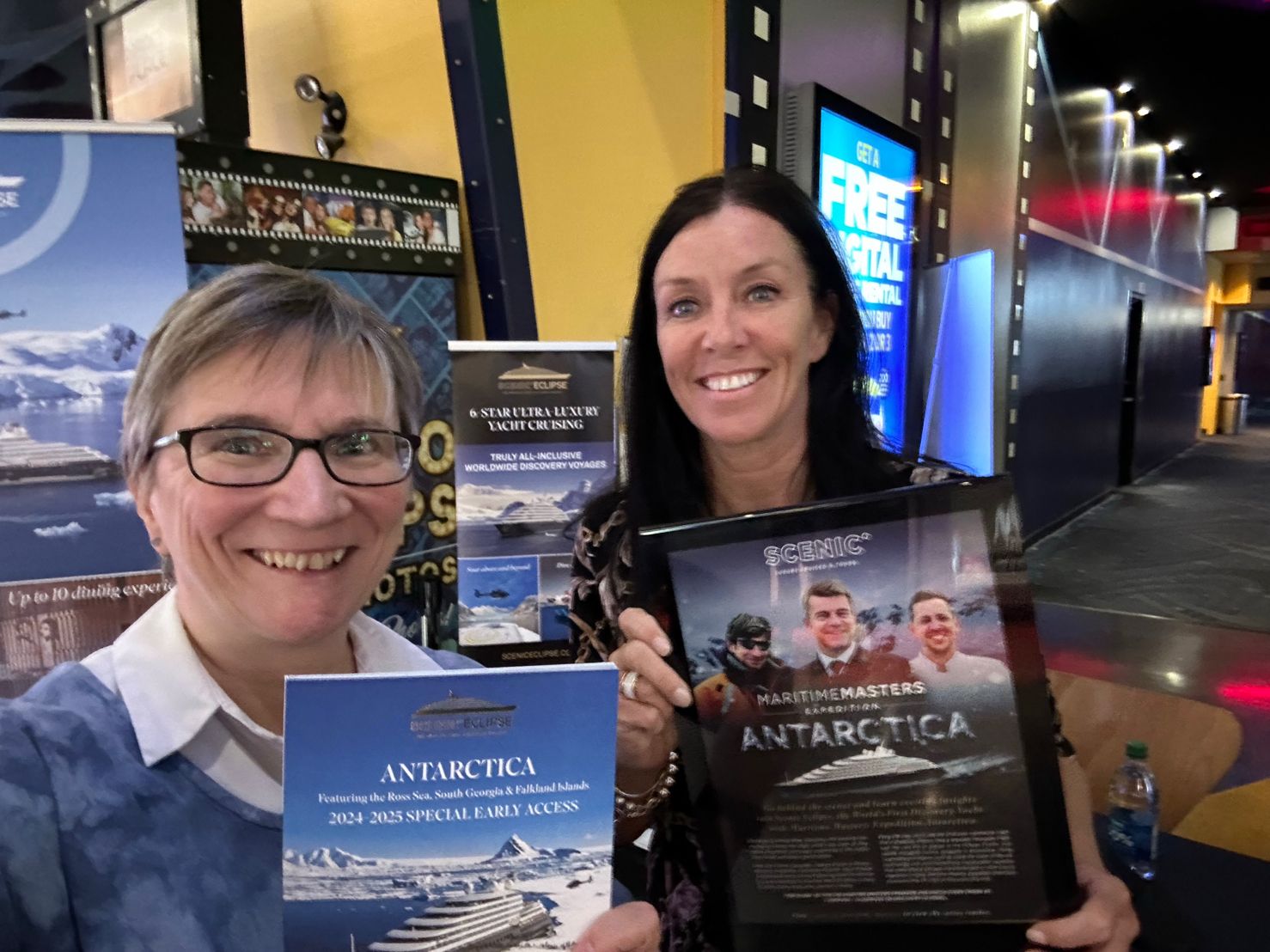 It was great to meet my @scenic.luxurycruisestours business development manager Tracy Daniels, and Caroline Paulson, this week at the premiere of "Maritime Masters" documentary for the Discovery Channel.
"Maritime Masters" will follow the Scenic Eclipse from San Diego to Antarctica over a five part series.
Tune in to the Discovery Channel starting May 19th (in Canada – Discovery USA showed the first episode yesterday, I believe) for the beginning of this documentary series.
See https://www.discovery.com/shows/maritime-masters/episodes/episode-1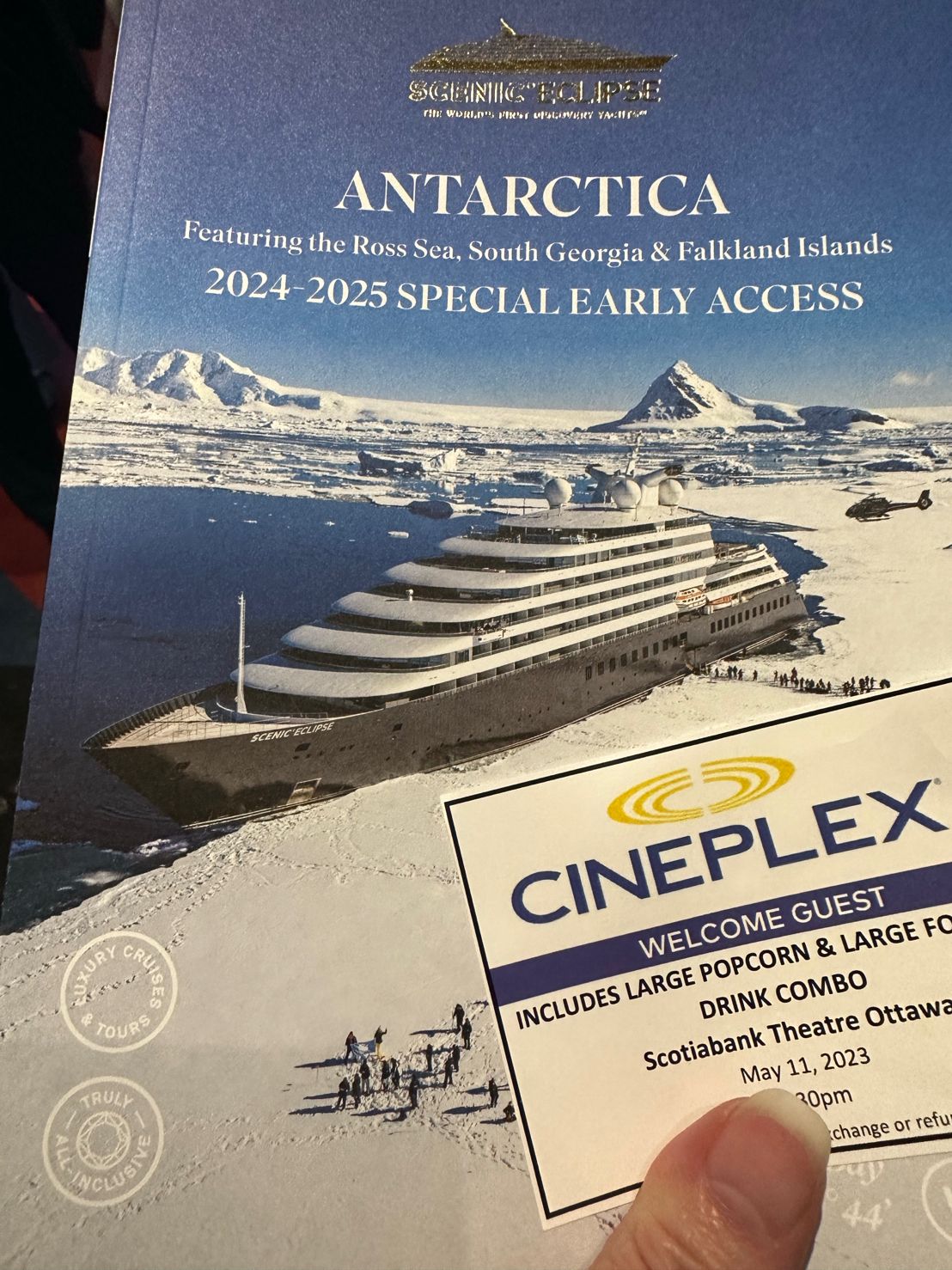 Having had a glimpse of part one, I call tell you, it's fascinating to get the behind-the -scenes look at expedition cruising.
As both a travel advisor and a traveller, I was intrigued to see everything from the chef preparing the chef's table meal, to the maintenance of zodiacs, to sailing around a hurricane, to watching the first submarine dive in Mexico.
Give the documentary series a watch when it airs.
Here's a sneak peak/ the trailer of the documentary series.
And let me know if you'd like to sail on the Scenic Eclipse. It's sure to be a fantastic trip!
I have some select dates and routes in 2023 for an unbelievable 2-for-1 business class air offer, with cruise savings too! [email protected]