I've just completed Day 1 of Virtuoso Travel Week here in Las Vegas. It's the annual gathering of the best of the best in travel, and I gather with 6100+ of my nearest and dearest travel partners from around the globe. We grow personal relationships, share what's new in travel, and discover ways we can work together so that I can help you travel the world. How cool is that?! I'm here researching ways that you can travel better!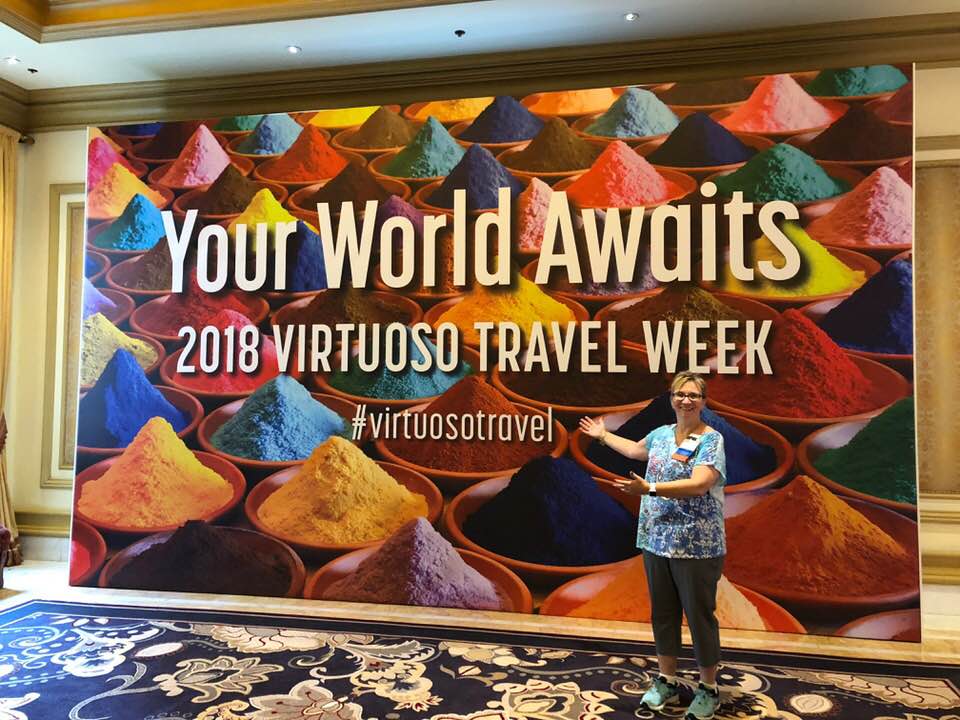 t's my 8th consecutive year in Vegas, and I already know the regular line of "exhausting but exhilarating" is coming into play. It's only the end of day 1 (I'm here all week), and I'm learning so much, and getting excited about so many opportunities to help you see the world better, that I just have to share the 25 things I learned yesterday with you.(And there are 6 days yet to go! This is the focus on adventure travel. So can you imagine how much more I'll know at the end of the week?)
I have 3 really cool facebook live interviews I did with my partners from Lindblad, Backroads, and African Travel – and I've uploaded them to facebook to share here.
I also have 6 really cool initiatives that I've learned my partners are doing.
I have 7 really cool innovations that my my partners are working on.
Plus I have 9 really cool destinations that my partners are featuring.
And – you get to leverage my education, learning, relationships, and training – and connections with these really cool travel partners – to help you have better experiences when you travel, and I can help you live a lush life!
I commit myself to investing my time and money to keep continuously learning about new and better ways to travel. Contact me to arrange your bucket list consultation call!
Sheila
613-837-0699
3 Really Cool Interviews
from Virtuoso Globetrotting
Here are 3 Really Cool Interviews I did with my travel partners around Virtuoso Globetrotting, focusing on adventure travel . Get inspired! Let me know if you'd like to go!
With Kevin Cowe of African Travel – talking about rhino conservation – and – Me to We partnership. I'm going to be talking to Kevin further about this, and explore a group trip with him.
6 Really Cool New Initiatives from Virtuoso Globe Trotting
Here are 6 really cool things I learned from my partners that are new initiatives:
1. Natural Habitat is committed to the #stopsucking movement, and will ban all straws on their trips in 2019
2. Backroads travel now has yoga programs along with their walking, biking, and multi-sport initiatives
3. And Beyond is offering programs that allow clients to "become a guide" for a day – you can learn to what it takes to be a guide, track animals, keeps guests safe, and shadow a vet in the wild
4. Seabourn cruises continues their partnership with Unesco World Heritage, as the marina day options; but they also are featuring gourmet gurus on select dates
5. Windstar cruises is focusing on their 180 degrees from ordinary, and has some great initiatives with the James Beard Foundation
6. Southern World continues the great work with Great Walks of Australia and Great Golf of Australia, and they're promoting a new walk as well
7 Really Cool Innovations From Virtuoso Globetrotting
Here are 7 really cool innovations I've learned about at Globetrotting.
1. Celebrity Cruises is renovating the Celebrity Flora to launch a new all suite vessel for the Galapagos
2. Star Clippers has a new fitness program onboard – but – they also go to neat spots now like Borneo
3. Cunard Cruises is partnering with ancestry.com to do a genealogy cruise
4. Azamara is going to South Africa in 2020, partnering with Micato Safaris to give a land experience add on as well (sales already going very well)
5. Avalon is continuing to develop their classic river cruises (which will offer 20% excursions of an active flavour, and 80% classic) with their active discovery river cruises (which will offer 20% classic excursions, with 80% active)
6. Ama Waterways attention to weight and balance of their river ships often means that they can still sail when water levels in Europe are grounding some of their competitors
7. Tauck River Cruises is taking the Metropolitan to the Galapagos to offer Tauck Bridges cruising for families
9 Really Cool Destinations From Virtuoso Globetrotting
Here are 9 really cool destinations my partners are featuring:
1. Big Five Tours is taking folks to Guatemala, and discovering a whole new hot spot for travel
2. Revealed America is taking folks to US National Parks, and have some fall foliage trips for Maine
3. Silversea Expeditions is bringing Dr. Birte Galdikas onboard for 2 sailings Darwin to Bali, and Bali to Singapore
4. Ladatco is promoting the wonderful destination of Uruguay
5. Nomadic Expeditions and their Three Camel Lodge in Mongolia is inviting folks to sleep under their 5000 star hotel
6. Explora will open a new hotel in Argentina
7. Ted Turner Expeditions in Vermejo (plus 2 others) are inventing the American safari experience
8. Australia is still high on many bucket lists, and their is so much to see and do with a country that is bigger than the continental US
9. Blue Parallel has invented a new trip to Colombia's coffee country, and take over a private estate, bringing in chefs, to give clients a five star experience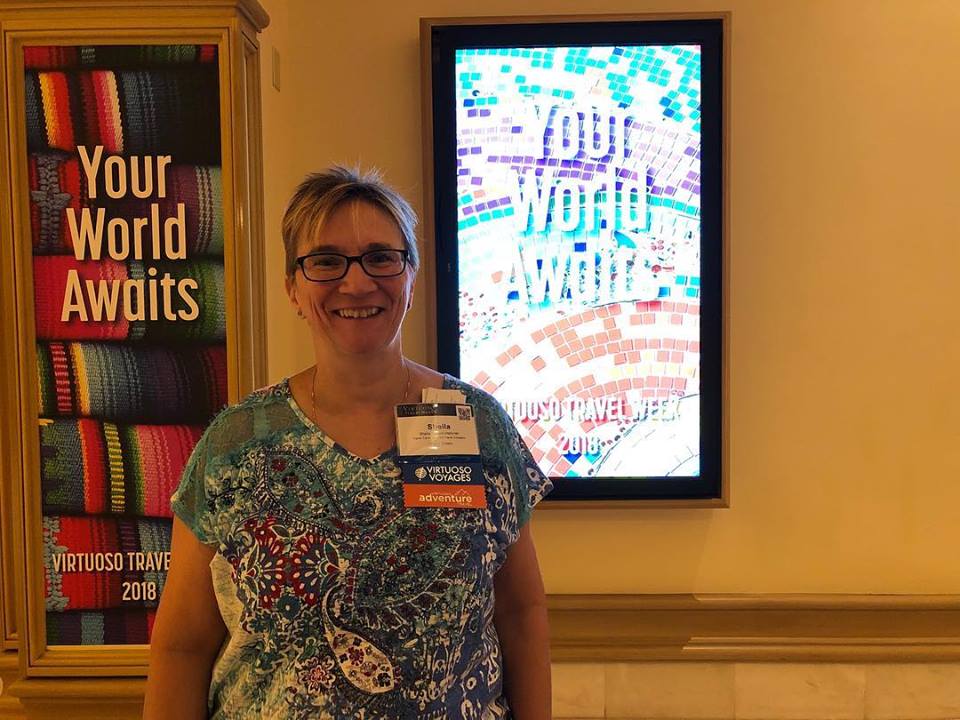 Contact me to arrange your bucket list consultation call!
Sheila
613-837-0699