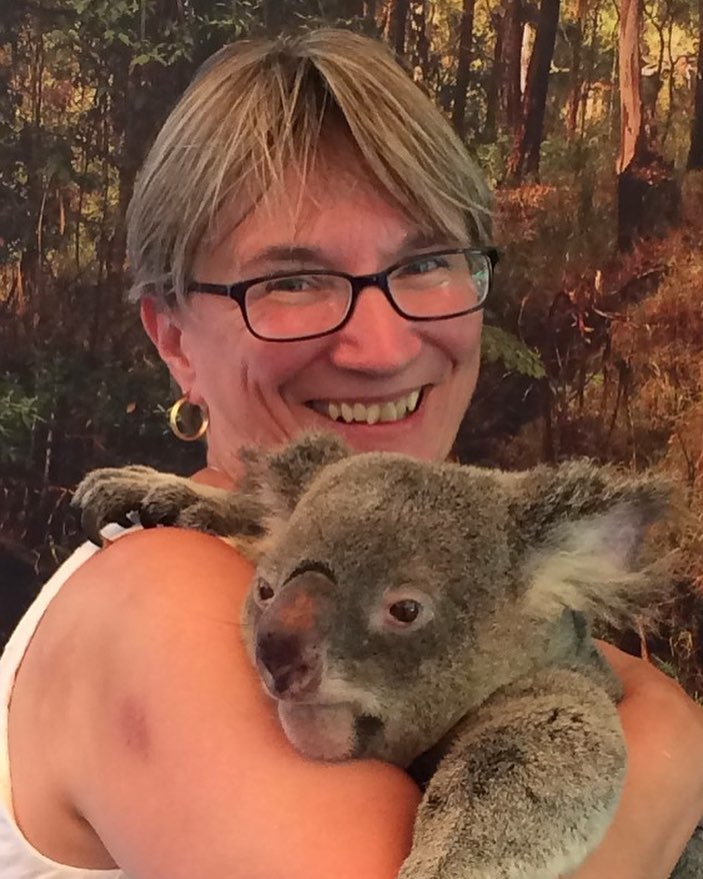 I did a poll on linkedin, asking folks which trip would be their A trip – Africa, Antarctica, Australia, or Austria.
49% voted for Australia.
So, I thought I should share a bit more info for you, as my client, and ensure you knew that I'm a certified Aussie specialist, and can help you plan, book, and then manage your Australian adventure.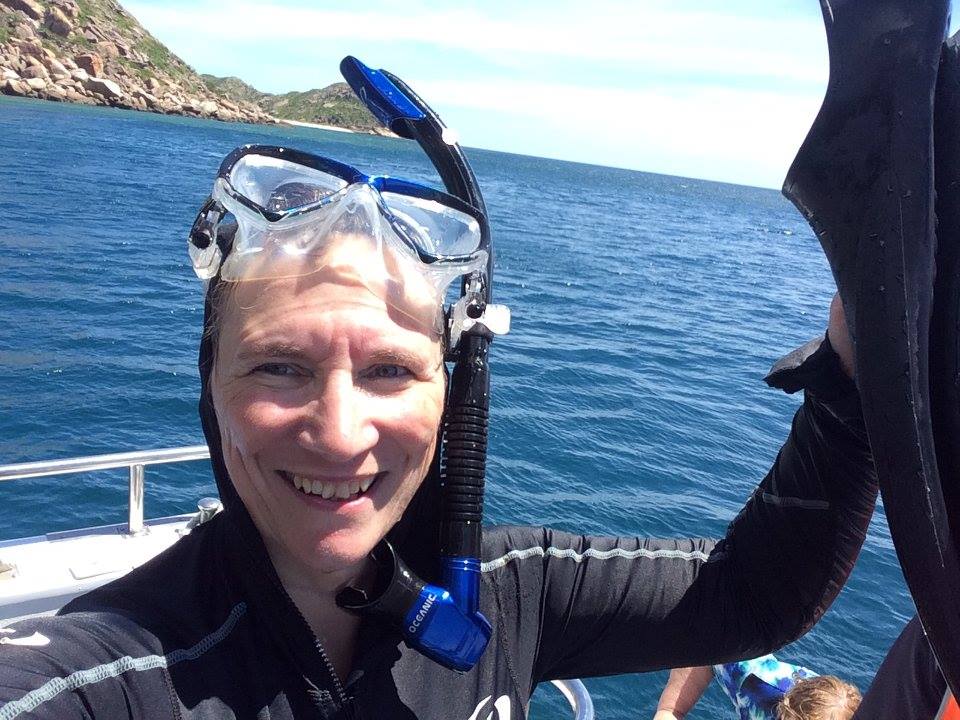 Most people dream of Australia as their ultimate vacation. And it's no wonder. It is a magical spot. However, it's also huge.  There is no way you will see it all, anymore than a first time visitor from Australia would see all of Canada or all of the US on a visit.
This map will help give you a sense of scale – with true to size map of Australia overlaid on a map of Canada. (Watch the video below with Peter Askin of Southern World, and you'll see the map of Australia against the map of the US.)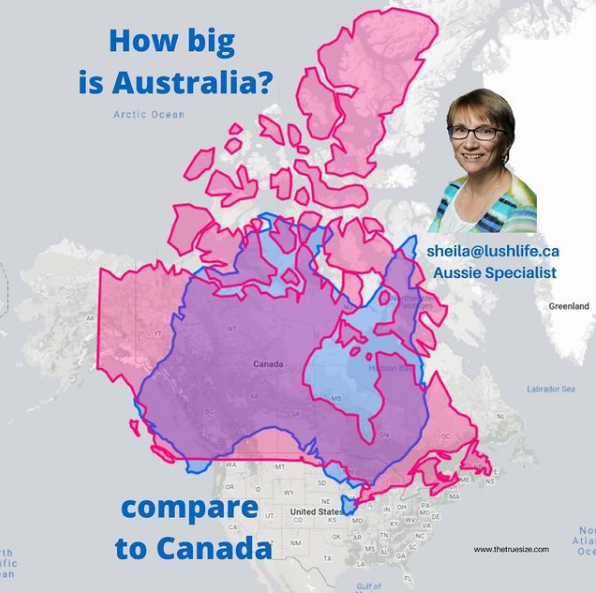 Now is the time to plan your Aussie Experience!
COME AND SAY G'DAY – our fave Australia itineraries
We couldn't be more excited to show you around, and share our magnificent backyard with travellers. From the dramatic desert landscapes to lush ancient rainforests and coastal cities fringed with golden beaches, Australia is known around the world for its natural beauty and dazzling cityscapes. But there's much more to our country than its good looks.
Home to the world's oldest living culture, we invite you to learn about the rich cultures and traditions of Aboriginal and Torres Strait Islander peoples, whose continuing connections with land and sea have much to teach us. A trip to Australia is also an opportunity to share in the values that the locals hold close to their hearts: a love for nature and wildlife, a sense of adventure and living life outdoors.
Australia's endless opportunities to get out into nature and explore places where space is abundant have never been more precious or desirable. From the outback to the coast, from icons to undiscovered gems, there's still nothing like Australia.
So what are you waiting for, Come and Say G'day.
Ultimate Australian Wildlife Experience https://www.visiontravel.ca/sheilagh/en/vacation/14468/Ultimate-Australian-Wildlife-Experience
13 Day Love Is In The Air Tour https://www.visiontravel.ca/sheilagh/en/vacation/14474/13-Day-Love-Is-In-The-Air-Tour
10 Day Australia's East Coast Highlights Tour https://www.visiontravel.ca/sheilagh/en/vacation/14471/10-Day-Australias-East-Coast-Highlights-Tour
9 Day Sydney, Rock and Reef Tour https://www.visiontravel.ca/sheilagh/en/vacation/14463/9-Day-Sydney-Rock-and-Reef-Tour
---
Don't want a tour?
No problem – most of the folks I send to Australia do a customized tour just for them – and one I plan, build, book, and manage with my feet-on-the-ground experts in Australia.
TOP EXPERIENCES IN AUSTRALIA
Start Planning Your Trip to Australia https://www.visiontravel.ca/sheilagh/en/vacation/14476/Start-Planning-Your-Trip-to-Australia
Australia's Wildlife Experiences https://www.visiontravel.ca/sheilagh/en/vacation/14475/Australias-Wildlife-Experiences
Australia's Top Natural Attractions https://www.visiontravel.ca/sheilagh/en/vacation/14383/Australias-Top-Natural-Attractions
or  – maybe you're a golfer? Australia has some of the top golf courses in the world. Check this out golf australia R0dDb0FfRmx5ZXI=

---
Peter Askin of Southern World if one such partner I work with. Here's a zoom presentation that Peter did for my clients during the pandemic – and it gives a great over of things to do and see in Australia.
Peter Askin joins Sheila Gallant-Halloran of Lush Life Travel to talk "if I could take only ONE more trip" – let it be to Australia.
And – here's a little video snippet of my personal visit. Sheila of Lush Life visits Lizard Island on the Great Barrier Reef and talks with hotel General Manager, Emilio Fortini.
Emilio tells us to escape our cold winters and come visit the beautiful beaches of the Great Barrier Reef.
Let me know if you'd like to go down under!