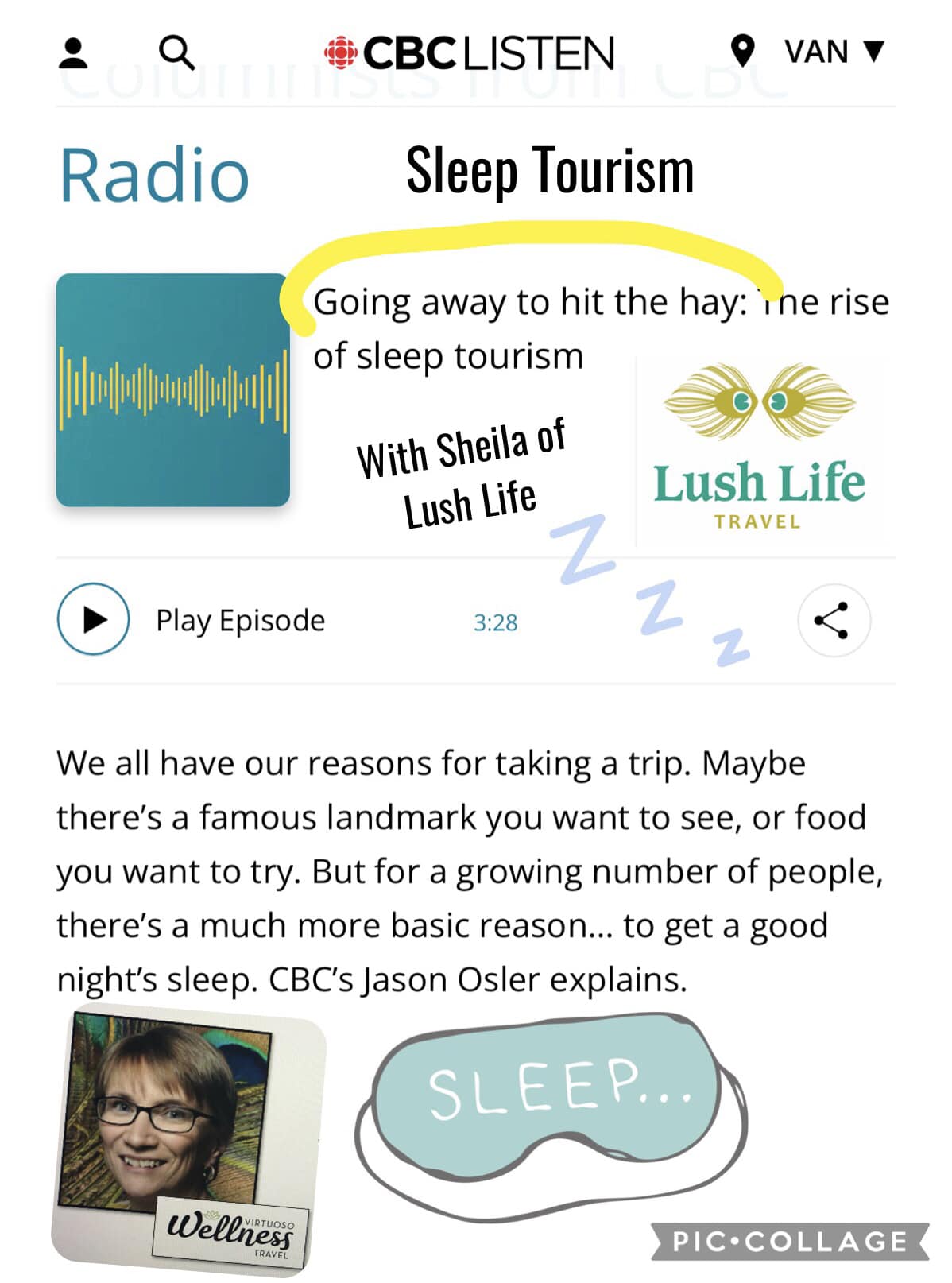 It was fun to get interviewed by Jason Osler of CBC Radio and CBC/Radio-Canada to talk a little bit about wellness travel, and sleep tourism.
We had a great chat about the increasing desire by clients to focus on healthy living and self-care.
I was pleased to talk about this hot trend in travel, and talk about my travel partners like Fairmont Hotels & Resorts Chateau Lake Fairmont Chateau Lake Louise and Fogo Island Inn, and have it played during afternoon spots today across the country.
And I can share more with you about wellness travel and mindfulness, and the importance of rest in combination with movement and nourishment with partners like Sensei Lāna'i, A Four Seasons Resort and Palmaïa – The House of AïA .
Let me know if you'd like to chat about putting yourself first …
and
going away to hit the hay.
Give it a listen: