Join us Mon. Nov.12.18 at 6:30 pm at  Moose Mcguires Orleans 4025 Innes Road, Ottawa, Ontario K1C1T1
Rocky Mountaineer – Gen'l Info Session & Group Trip Sept.22.19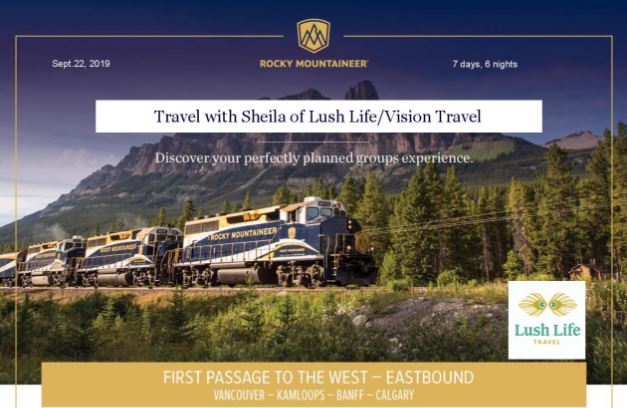 Join us for general info session about travel on Canada's premier train experience, the Rocky Mountaineer, by Rocky Mountaineer national rep, Nathalie Daoust along with Lush Life Travel's Sheila Gallant-Halloran. Come along to learn specific details on the group trip planned for September 22, 2019.
Join us to learn more! The trip is open to all – couples, friends, solo passengers. (And if you're a solo traveler, maybe meet a roommate or travel partner.)
There is no admission charge, but attendees are strongly encouraged to order food & drink. We will be in the private room to the left of the entry.
RSVP if you can attend
613-837-0699