This week, I'm headed to Budapest with a group of 70+ people to go cruising down the Danube.
So, Budapest is on my mind.
Have you been?
I'm excited to return.  I first visited with my family on a Tauck family river cruise a couple of years ago, and I was pleasantly surprised by what a beautiful city it was. It has the feel of Vienna with its beautiful architecture, but has its own vibe and charm as well. We enjoyed walking around the city, seeing this city ferris wheel the Budapest Eye https://www.budapestbylocals.com/budapest-eye.html, going to the fountains and sprinkler gates https://welovebudapest.com/en/2019/08/30/budapests-coolest-fountains-and-sprinkler-gates/, and enjoying the history and ambiance of the city.
And, I have a wonderful memory of watching "The Grand Hotel Budapest" with my mother-in-law when she visited one Christmas – we were watching about 10 minutes before we realized it was a farce, rather than a drama, and once we relaxed with the absurdity, we had a great chuckle of the movie's silliness.
https://www.youtube.com/watch?v=1Fg5iWmQjwk
It's amazing to see the two sides of Buda and Pest, and how these very two different communities, separated by the Danube river, form the city of Budapest.
The Encylopedia Brittanica is online – here's what they say about Budapest: https://www.britannica.com/place/Budapest
Budapest, city, capital of Hungary, and seat of Pest megye (county). The city is the political, administrative, industrial, and commercial centre of Hungary. The site has been continuously settled since prehistoric times and is now the home of about one-fifth of the country's population. Area city, 203 square miles (525 square km). Pop. (2011) 1,729,040; (2018 est.) 1,749,734. and….. Once called the "Queen of the Danube," Budapest has long been the focal point of the nation and a lively cultural centre. The city straddles the Danube (Hungarian: Duna) River in the magnificent natural setting where the hills of western Hungary meet the plains stretching to the east and south. It consists of two parts, Buda and Pest, which are situated on opposite sides of the river and connected by a series of bridges. and…. Although the city's roots date to Roman times and even earlier, modern Budapest is essentially an outgrowth of the 19th-century empire of Austria-Hungary, when Hungary was three times larger than the present country. Hungary's reduction in size following World War I did not prevent Budapest from becoming, after Berlin, the second largest city in central Europe. One out of five Hungarians now lives in the capital, which, as the seat of government and the centre of Hungarian transport and industry, dominates all aspects of national life. Tens of thousands of commuters converge on Budapest daily, more than half the country's university students attend school in the city, and about half the country's income from foreign tourism is earned there.
So – there is lots to see and do!
There's a lot of good food and drink, of course – such as this flower ice cream .
See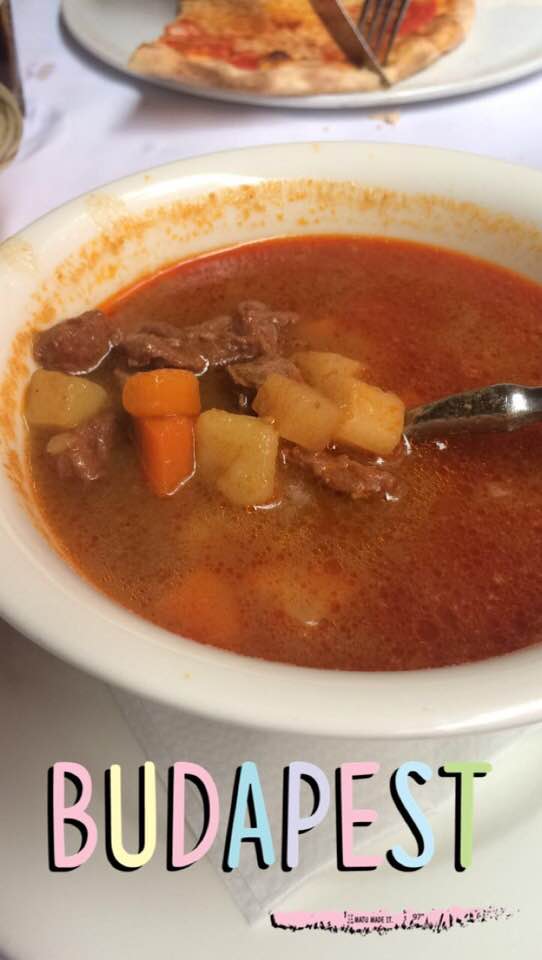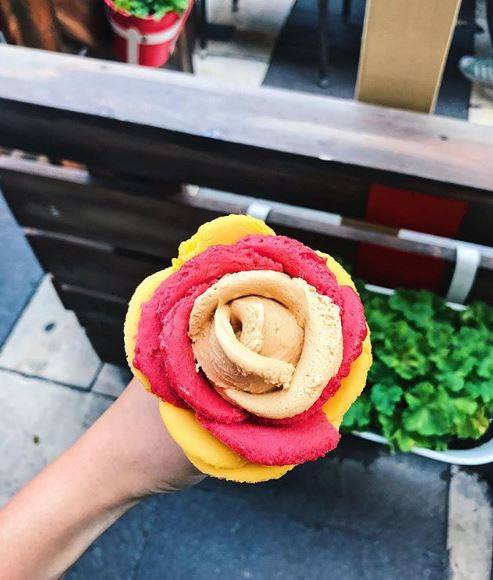 And a picture or two from my travels – yes the rose gelato is really good!
And of course, there is paprika everywhere for you to take home as souvenirs (did you know there were different kinds and strengths)! And you have to have a dish of Hungarian goulash, right? Here's a recipe to tempt you https://platedcravings.com/hungarian-goulash/
Here's a travel-42 destination guide to Budapest, so you can learn more about this wonderful city.
budapest trip-12_1_2019 11_22_51 AM
As it's on the Danube, most of my clients who visit take river cruises, and I've sent a lot of folks to explore the Danube River by river cruise ship. But I've also sent clients for land tours, as well as biking tours. There is so much to see and do.
I'll be sharing more insights and photos of my pending trip – so – stay tuned!
613-837-0699