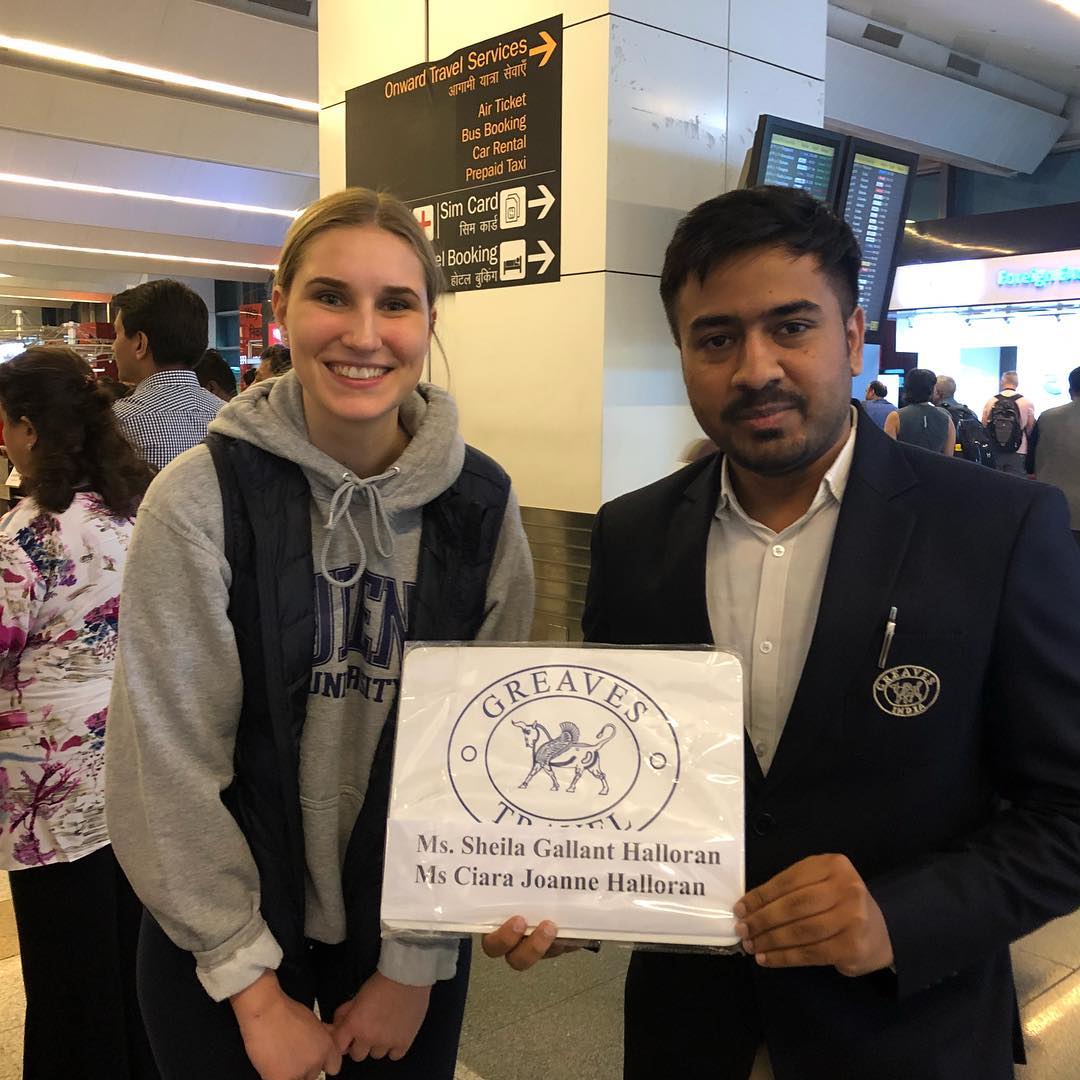 This week, I was talking with someone about a terrific trip I took to India with my daughter.
We did a customized and private trip, just like the trips I put together for my private clients who wish to visit India. We immersed ourselves in Delhi, Agra, Jaipur, Udaipur, and Mumbai. Have you experienced the "magical chaos" of India?
Do you ever wonder whether a private tour is for you?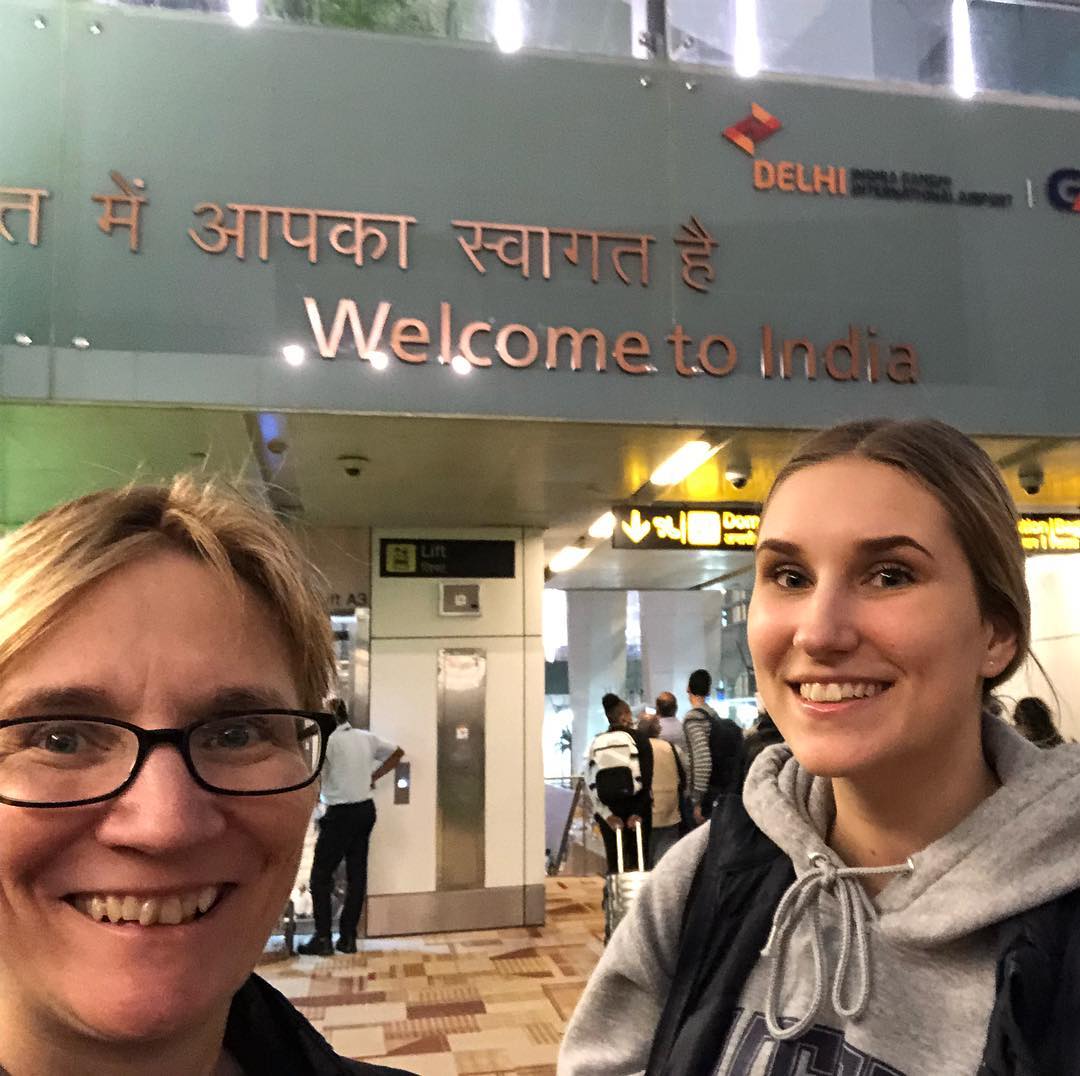 Imagine getting of the plane. The heat and symphony of India envelops you. You scan the unfamiliar faces to find your private guide.
What a wonderful way to start a vacation, seeing someone there to greet you.
You're whisked to your magnificent Oberoi Hotels & Resorts in each city, and after a royal welcome with blessings, flowers, and refreshments; you set out with your guide to explore. You sample the best of what each city has to offer with a knowledgeable local expert – bicycle-powered rickshaws, flower and spice markets, mosques and orphanages, private tours of the Taj Mahal and Red Fort and Fatehpur Sikri, royal families to peacocks to elephants, cruises to temples to palaces, Dabbawalas to laundries, and authentic food to awaken your taste buds.
We saw and did so much in India with our private car, driver, and tour guide than I ever would have felt confident and secure enough to do on my own. Even just hitting the 40+ heat in New Delhi as we got off the plane 10:30 pm at  night was an immediate recognition that we were not at home. Seeing a friendly face with a sign welcoming us was terrific.
I'll never forget having a mild reaction to my malaria medicine when we arrived, and the kind concierge who'd greeted us at the hotel immediately going to get me some tea. That small touch alone made me immediately feel cared for and safe. And it put me at ease, so I relaxed and enjoyed my unfamiliar setting.
My first visit in India had me take away the characterization that it is a "Magical Chaos."  The constant sounds of horns in traffic with pedestrians and scooters and cars and vans and cows made their way through the roads, the absolutely oppressive heat that was a constant blanket, the exotic smells of spices and flowers, the new tastes and most Vegan foods such as Paneer everywhere we ate (which is a solid form of Indian cottage cheese that they cook and flavour in place of meat), the different cultural traditions, the deities and gods such as Ganesh https://www.reference.com/world-view/elephant-symbolize-india-3bf10392aef73f6d, we learned about the different religions from Hinduism to Buddhism to Jainism to Sikhism to Parsis (one of our guides told us of her Zoroastrian faith see https://www.npr.org/2012/09/05/160401322/vanishing-vultures-a-grave-matter-for-indias-parsis), we earned about the various royal families in India https://www.gqindia.com/entertainment/content/9-existing-indian-royal-families-their-source-of-income-how-they-live-their-lavish-lifestyles , and we visited and learned about temples and cultures that had been around for 100s of years.
We saw so much and learned so much, over a short 10 day trip, we felt we had done a university degree. We gained such an appreciation for everything we hadn't even known we didn't know before we went. I'll never forget my daughter watching the movie "Lion" while we were waiting for a guide. And then visiting a Mother Theresa orphanage in Delhi. She came away a better global citizen, and has undertaken many initiatives throughout high school and university to raise money for those less fortunate.
On our trip, we had locals greet us in each city take us to see the sites, and give us background, miniature talks about cultural significance and history, and what food to try. In Mumbai, our tour guide's car was searched underneath, and armed guards greeted us-and only watching the movie Hotel Mumbai after visiting the peace memorial there really put history into perspective for my daughter.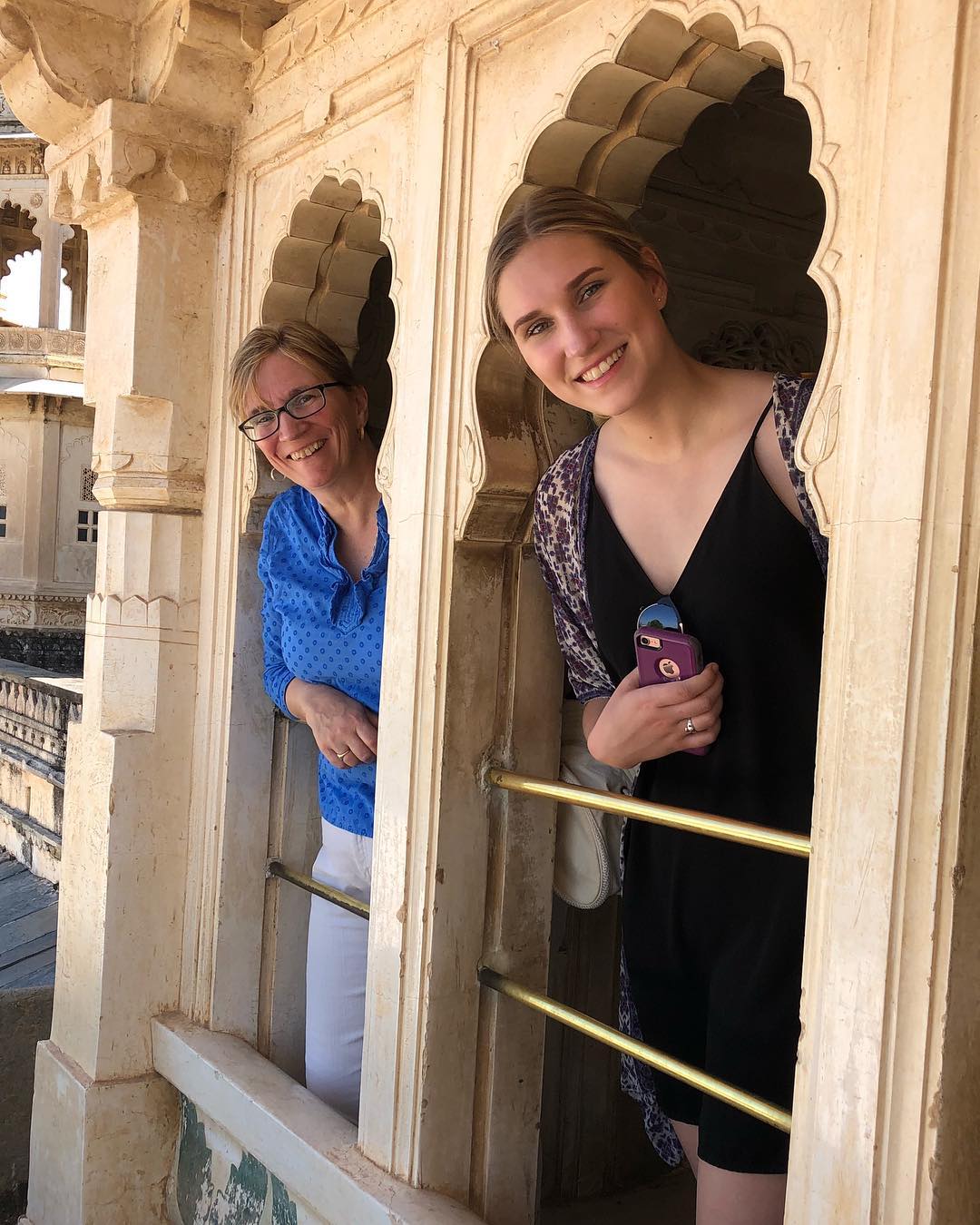 We were very fortunate to stay in all the wonderful five-star Oberoi hotels, and then eat in all the terrific five-star Taj hotels. We had a wonderfully immersive experience of India, and got to sample and try so much.
When I work with clients, I leverage my relationships with Virtuoso Travel suppliers in country, such as the partners I worked with for my own trip to India, Greaves Tours. I partner with the companies, and have feet-on-the-ground experts to help me customize experiences.
Let me know what's on your bucket list.  And we can put together a customized bucket list trip for you.