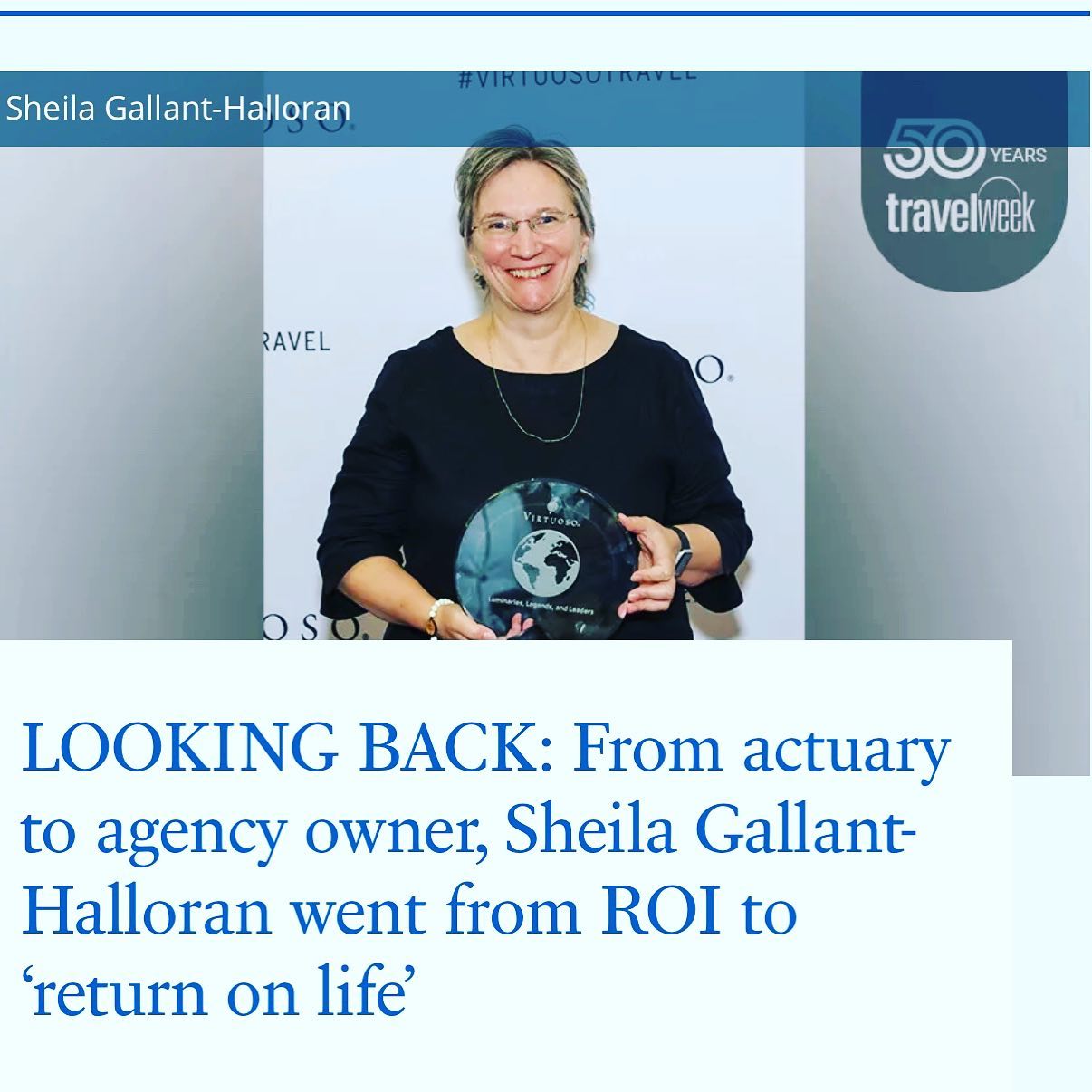 Thank you, Kathryn Folliott and Travelweek for your wonderful profile of me in this week's edition, and sharing some of my memories in the world of travel.
There's more to come, I'm sure – but it's been a wild and great adventure thus far.
And – happy 50th anniversary to your publication!
Read the article:
Sheila Gallant-Halloran didn't join the travel industry until 2006, but her travel memories could fill several lifetimes – and she's not stopping any time soon.
She also has incredible recall. Asked for her favourite moments in this industry, as part of Travelweek's 50th anniversary celebrations, Gallant-Halloran was able to offer an almost year-by-year retelling of her own major landmark moments, from once-in-a-lifetime trips, to career decisions that got her where she is today: an award-winning independent travel advisor and owner of Lush Life Travel, an affiliate of Vision, a Direct Travel company.
Gallant-Halloran tells Travelweek: "I wasn't in the industry in the heyday of commissions on air, and junkets and fams. Of course, the upside is that I came to travel with 20+ years in financial services, so that risk management background helped ground me in the travel industry in a different way."
She adds: "I used to be an actuary, and worked on 'return on investment' – but as a travel advisor, I truly did get into 'return on life' for my clients."
While 2006 seems like recent history, there have been big changes if you know where to look. When the Ottawa-based Gallant-Halloran was still working in financial services, as a corporate traveller she used to fly the Ottawa-Toronto corridor 2 – 3 times a week. "I flew into Billy Bishop before its current incarnation. My memories are of a very bare-bones terminal, with maybe a spot to buy coffee if you were lucky." Now, of course, passengers flying in and out of YTZ enjoy a full-service lounge and plenty of perks and services.
LOOKING BACK: From actuary to agency owner, Sheila Gallant-Halloran went from ROI to 'return on life'