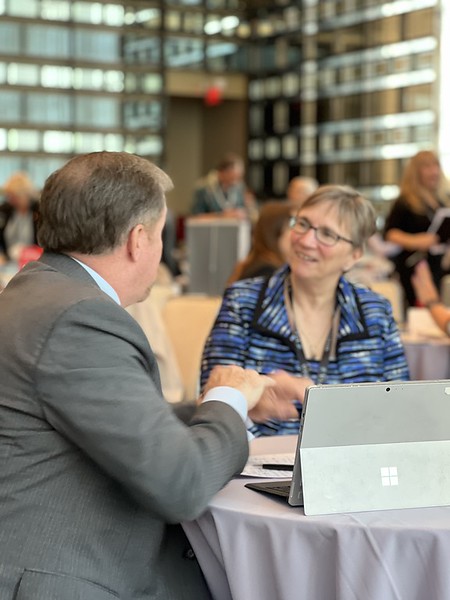 This week, I'll talk about WILD RIDES – for You & for ME!
It's been a wild week!  And that's not even mentioning losing Harry Belafonte and Gordon Lightfoot! (I have some video clips of them below.)
==========
FOR ME: It's been a wild ride to be in, and stay in, travel these past 1146 days.
Trips were cancelled and rebooked 3 times. My robust book of business on March 13, 2020 meant multiple clients had 4 trips each that I had to keep moving. For 3 years, 1 month, and 20 days; I've acted as my clients' advocate, and fiduciary; and worked to protect their travel investments.
Like many of my independent travel advisor (ITA) colleagues, I did not collect a salary.
I lost my revenue stream. I received scarce government support. I absorbed the blows of border closings, lockdowns, and changing government rules. I dealt with frustrated clients.
I worked the phone lines, and pushed and cajoled understaffed, cash poor, and often overwhelmed supplier partners.
Like me, scores of ITAs worked tirelessly (and even dead-tired) to help clients. We kept the lights on.
So, I'm overjoyed that travel is now soaring. Like me, ITAs are stepping in front of the fire hose of queries. We're still dealing with long supplier phone queues, and website migrations – but now speaking to inexperienced reservations staff, finding our old contacts have retired or changed companies, and we're still staying current. We're training and attending trade shows. learning about product changes and innovations, and attending trade shows.
And we're helping clients transform their pent-up bucket list travel dreams from "TO DO" into "TA DA."
All while we're working through endless airline schedule changes, and flight consolidations. Plus soaring costs. With little availability. We're dealing with labour strikes in Europe, disruptions in Peru, a horrific war in Ukraine, and a truck convoy in Ottawa. Also there's weather. Derecho storms, historic flooding, low water & droughts, dust storms, snowmaggedons, sargassum, wildfires, and more. (Locusts, anyone?)
But we're still standing!
So, planning a trip? Do yourself a favour – work with a travel advisor. Better yet, hire an ITA (like me). Pay their fees. Find an ITA who has the strength of a large host agency behind them (giving you access to exclusive promos,etc.); but also an ITA who owns their own business – that ITA will have a mama bear's ferocity to protect her cubs (which, as her client, you will be). Seek out an ITA who has survived these last 1146 days. Believe me, they know what to do when things go wrong. And because they've built, and maintained, relationships with suppliers, they can help you.
==========
And that's was an overview of my wild ride.
Of course, we all lost some mega stars this week with Harry Belafonte and Gordon Lightfoot passing. Some tributes to them below with some youtube clips.
And now – FOR YOU: Now let's talk about wild rides for you.
I have a unique experience in the adventure corner below – you can do an expedition to see the Titanic. How's that for a wild ride? See details below.
But it's also a terrific year to take other expedition cruises.
I've long been a fan of expedition cruise travel – and readers of this newsletter (and my clients) know my love of Lindblad Expeditions' trips to Antarctica and Alaska and Galapagos and more. Quark Expeditions also does a terrific job with polar travel to the Antarctic and Arctic. As well as Silversea.
Silversea acquired the Crystal Endeavour ship, as part of Crystal's break up/ bankruptcy during the pandemic. (Although A&K has bought their two ships the Serenity and the Symphony, and will be bringing those ships back to market this year under the Crystal brand. And Crystal is now back in Virtuoso as a result of that financial acquisition, rehabilitation, and marketing efforts.)
But with Silversea's purchase of the former Crystal Endeavour (Crystal's entry into the expedition world), Silversea has a transition year as it brings the Endeavour into their fold.
You can EMBRACE NEW LIMITS. TRAVEL TO THE ENDS OF THE EARTH ABOARD SILVER ENDEAVOUR
Sailing to both poles, their newest ship redefines the meaning of ultra-luxury expedition cruising. Her PC6 ice-class rating is one of the highest in the industry, while her state-of-the-art equipment and exploration technology offer one of the most advanced expedition experiences ever. Silver Endeavour introduces a new era in ultra-luxury expedition cruising, and brings the remote and remarkable to you in hallmark Silversea comfort. Join us for endless possibilities both onboard and on land aboard Silver Endeavour, the most luxurious expedition ship at sea.
So – if you want to try an expedition cruise to the Arctic this summer, I have some tremendous offers on the Endeavour from Reykavik to Greenland, or Pond Inlet.
Have a look at just two:
REYKJAVIK TO LONGYEARBYEN
POND INLET, NUNAVUT TO POND INLET, NUNAVUT
And let me know if you'd like to go!