2019 – The Year That Was
Can you believe the ten-teen's decade is almost over? 2019 is closing down, and we're all starting to think about the new year, new decade, and getting our vision focused on 2020.
But it's always good to take a moment to look at the year that was.
I hope your 2019 was full of laughter, family, friends, and of course, travel.
As I'd shared last week, I'm just back from a 11 day trip to Europe, where I'd hosted a large group of 70+ people on a Christmas Markets river cruise with U by Uniworld. We traveled from Budapest to Regensburg onboard the ship, and then had a stay in Prague. That was a magical experience. I was so proud of seeing everything come together.
I was fortunate to have many other trips in 2019 as well. I traveled to New Orleans and Newfoundland, Machu Picchu and Disney World, Vegas and through the Rockies onboard the Rocky Mountaineer.  I've organized individuals, couples, families, and groups to travel around the world. And I've sent clients to every continent – Antarctica, Africa, Asia, Europe, Australia, and North and South America.
My clients have been amazing. I've shared their planning and helped them build memories. They've shared with me their joys with milestones, weddings, and new babies. They've also shared their family transitions, illnesses, and losses of a partner. It's been my honour.
And the one thing I've learned… Always approach travel thinking of the memories you want to bring home. I know that travel is an exciting but stressful endeavour, so my work to help someone ease the stress of travel, and help them unravel the mystery to travel the world, push themselves outside their comfort zone, and create a lasting memory they can carry with them as they move through life; then I can close each day knowing I've done good. And for that, I am forever grateful.
The compliments I've received from clients on my recent group outing gave me enough of a glow to last a lifetime. I have been honoured to have helped them travel – and they, and you, have rewarded me by entrusting me with their most valuable asset – their leisure time.  The one thing you can't get back is time. Time on vacation. Time with your loved ones. Time on your own. Time to experience the world. And I thank you for allowing me to help you build some lasting memories.
So, cheers to you. Thank you for your trust.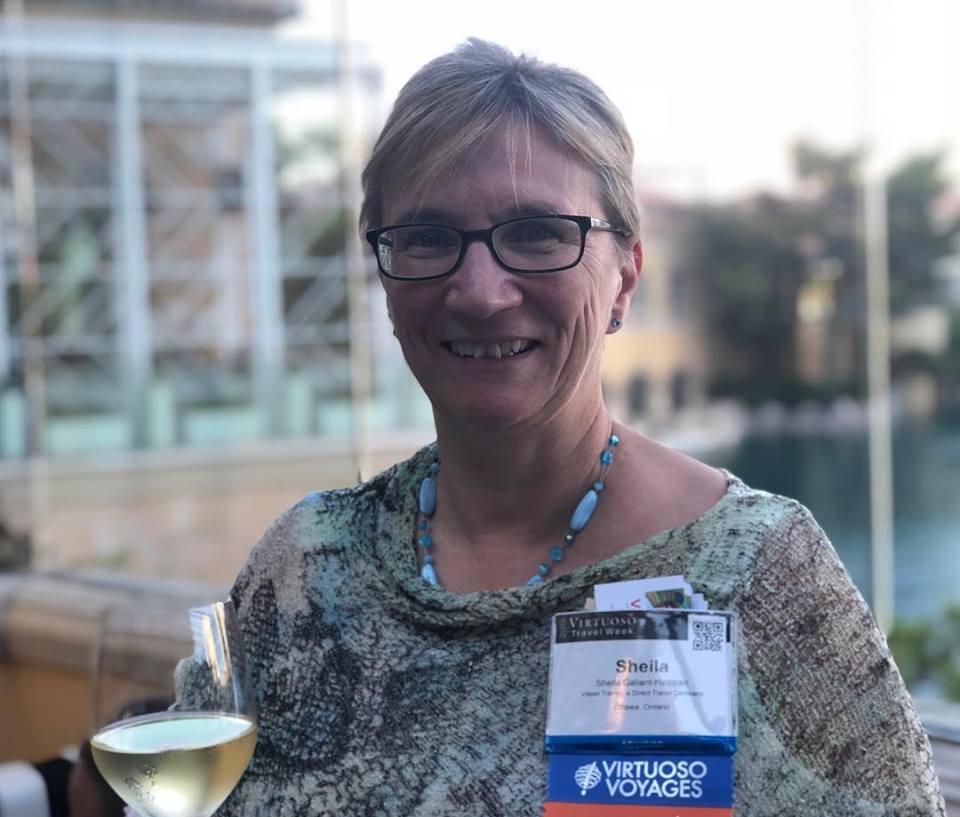 And, let the words of Anthony Bourdain help us close out the year.
"It seems that the more places I see and experience, the bigger I realize the world to be. The more I become aware of, the more I realize how relatively little I know of it, how many places I have still to go, how much more there is to learn." https://www.travelandleisure.com/travel-tips/celebrity-travel/anthony-bourdain-travel-food-quotes
Let us all continue to see and experience.
Happy new year!
Sheila Gallant-Halloran
613-837-0699