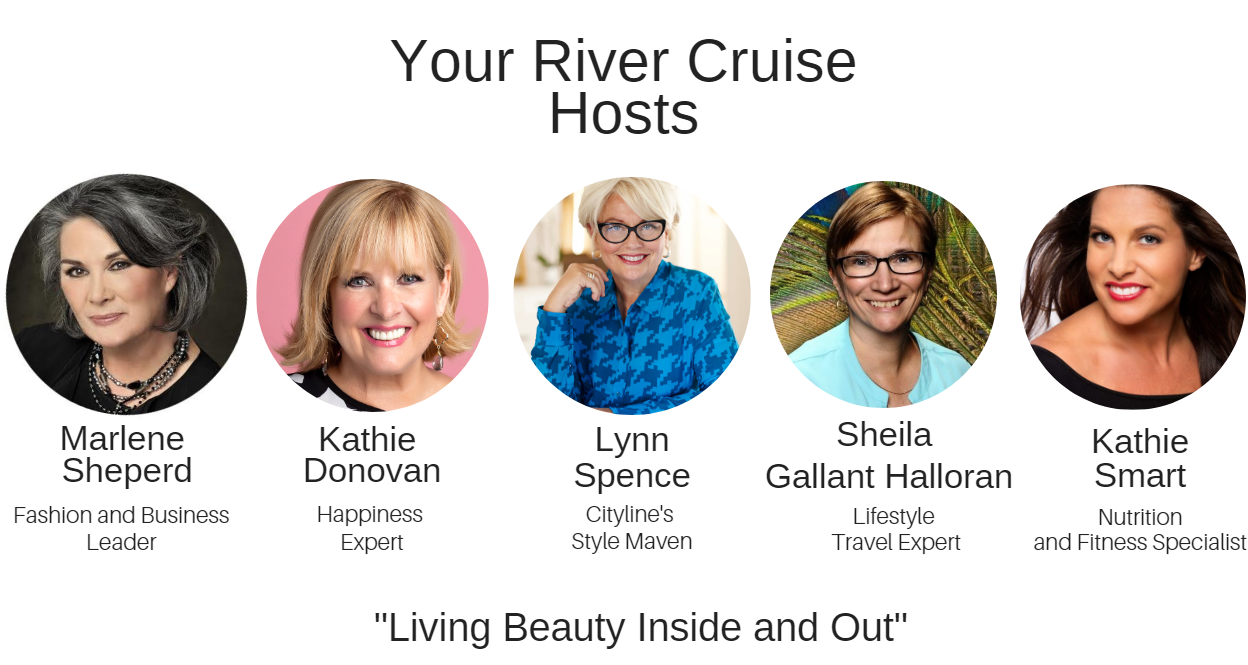 Dashing through the Danube - 2019 Christmas Markets river cruise - December 6, 2019 is on!
We're officially a "go!"  And it's perfect timing, too, as folks start to pack away their Christmas decorations for this year - plan your Christmas 2019!
Did you know that experts say that the best gift you can give someone is an experience? See 
experiences
 . So why not put yourself at the top of your shopping list!
You're invited to join us aboard one of U by Uniworld's four star ships, in December 2019 for an enchanted cruise. We're celebrating the season by dashing through the Danube, exploring the Christmas markets of Europe with new and old friends.
Your hosts are fashion and business leader, Marlene Shepherd; Cityline's style maven, Lynn Spence; happiness expert, Kathie Donovan; nutrition/fitness specialist, Kathy Smart; and - me!  Travel expert, Sheila Gallant-Halloran.
Watch as Marlene Shepherd, Kathie Donovan, and I discuss some details:
We'll visit historic city centres, like Budapest and Vienna, nestled along the Danube River, steeped in old world charm that's beautifully reflected in joyful Christmas markets.  We'll get the inside track on the best places to shop and visit the markets with Lynn Spence to make the most of our stopover in each memorable city.
Onboard, we'll offer short seminars, focused on beauty from the inside out with our guest presenters, who will set the stage for our visit to each city and offer Coffee Talk style chats about everything from home and style tips to managing hormones and navigating change with grace.
Put yourself at the top of your gift list and join us for a travel experience that is sure to become a treasured memory and perhaps a valued tradition, just in time for the holidays.  And we have a 30% off pricing discount, and special goodies only for those who book through me (e.g. onboard cocktail party, special "beauty inside and out" lootbag, etc. etc)
See full details here: https://lushlife.ca/beauty-inside-out/
Contact Sheila at sheila.gh@visiontravel.ca or sheila@lushlife.ca and phone 613-837-0699