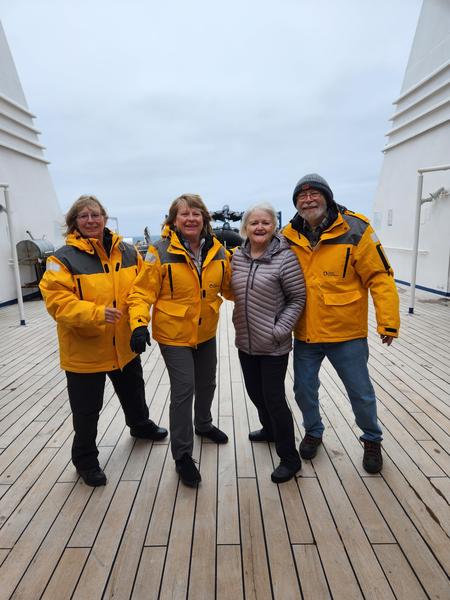 I just had some clients come back from Antarctica with Quark.  They all had a marvellous time, finally getting to experience this destination on a cruise that CoVid delayed a couple of times.
They kindly sent me a photo or two, and indicated it was ok to share.
Some of their comments:
"It is hard to believe that this trip is happening! "
"It was a great trip. Quark really knows how to do expeditions in Antarctica."
"What a great adventure, exceeded my expectations.  I'll need some time to process!  … Many thanks for all your effort in getting me to Antarctica.  For most passengers it was their 3rd time booking.  Highly recommend Quark and a southern holiday."
"Thought I would drop you a note on how much I enjoyed the trip to Antarctica. The whole trip was more than I could have imagined. I didn't make it easy getting there, but I am so happy I made it. Quark Expeditions did such a wonderful job. The staff in the kitchen were great, and made it simple to share and mingle with others in the dining room. I am so glad I met your clients too. It was such a great experience.
Thank you for offering this amazing trip."
So, do you want to experience the 7th continent?
Let me know.