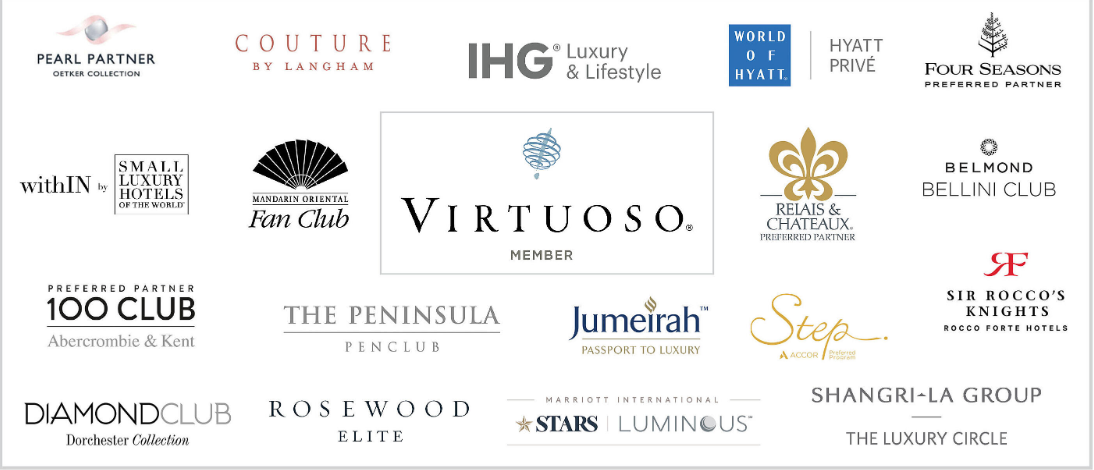 Continuing articles in recent newsletters about why you should book through a travel advisor, rather than on your own – the above picture is just a sample of the preferred hotel and tour programs that I am a member of.
Of course, I can book hotels through Virtuoso (my luxury consortium) and get amenities and perks on your behalf.
But I also have access to preferred hotel programs through the hotel.
An example of one special one is the Four Seasons Preferred Partner program. It's perks are better than you booking on your own through Four Seasons, or even an Amex platinum or other booking. It's even better than me booking on your behalf through Virtuoso.
Want to learn more? Reach out and I can share in an email. The Four Seasons Preferred Program is a proprietary program – so I cannot post the details on social media, or in this newsletter (which is shared on social media). But if you want to learn more, reach out, and I can share some details with you privately.
Just know – if you're looking to stay at a Four Seasons hotel anywhere in the world, you should reach out to me to book through my Four Seasons Preferred Partner program. As an affiliate of Vision/ Direct Travel, Lush Life is among the top 1% of Four Season hotel partners worldwide. So, I can leverage that business strength to VIP you when you travel.
For specific articles about why you should book with an advisor, rather than book by yourself, see here:
Why Wouldn't You Do It Yourself
Booking a Cruise Yourself vs With Advisor
Booking Hawaii Yourself vs Through Advisor