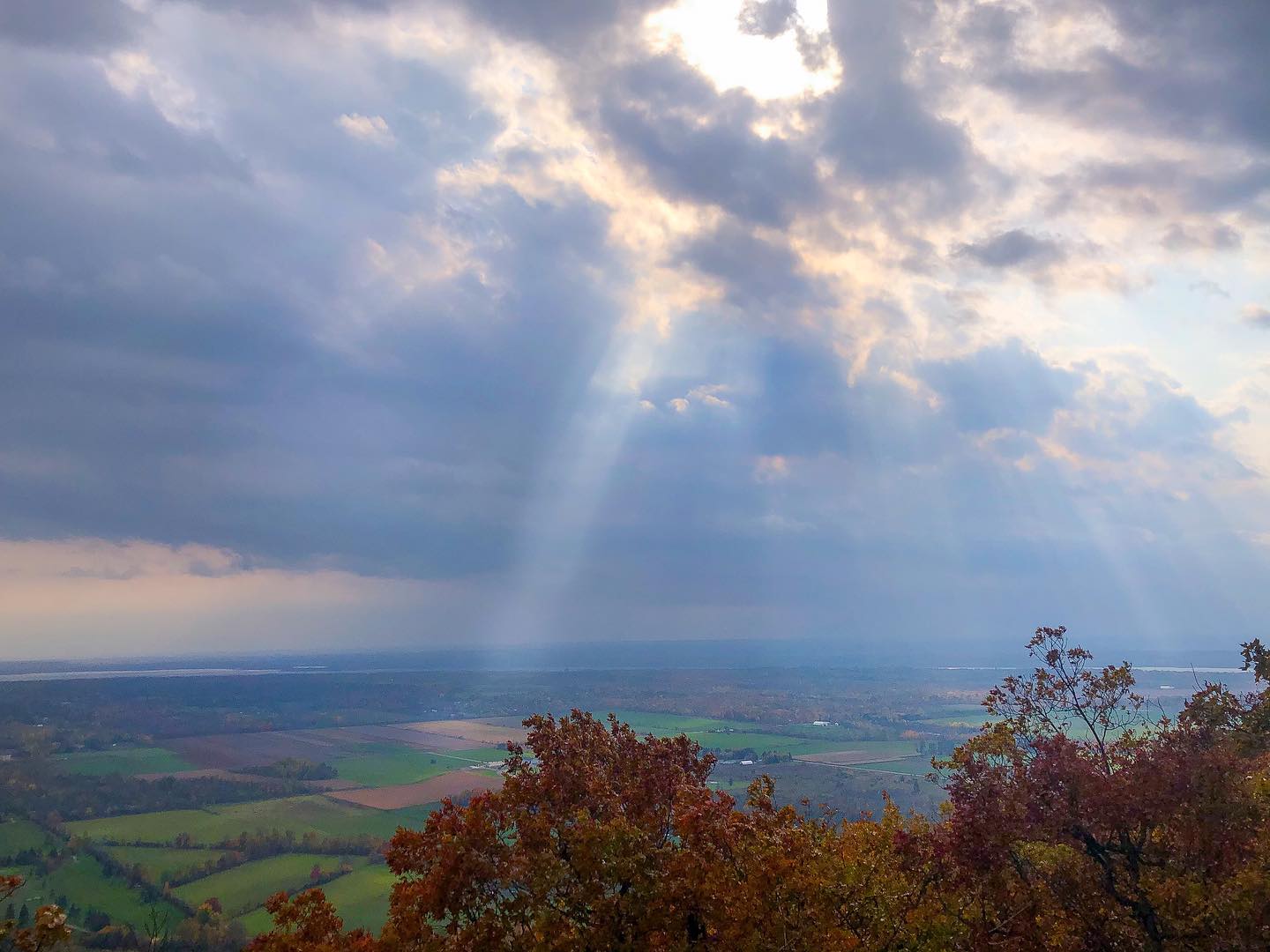 I'm thankful for Canada. How about you?
Yesterday, my husband, youngest daughter and I went hiking in the Gatineau Park. King Mountain Trail was wonderful. We're so lucky to have it close by.
And while we're starting our Thanksgiving weekend missing our oldest daughter who is quarantining at university (thanks, CoVid for another lesser celebration), we are thankful that we're all healthy, and hope to stay that way.
And we're thankful every time we turn on the news that we live in Canada.
Yes, Ontario moved to a modified phase 2 with CoVid precautions on Friday, and yes, our restaurants and bars will be impacted, believe me, I know their pain. Travel was hit first, was hit hardest, and will be the last to recover.
So, while we all act to protect ourselves and each other this Thanksgiving weekend, let's be thankful for Canada.
We're all chomping at the bit to travel again. So, why not start exploring your own backyard?  At the best of times, Canadians were leaving vacation on the table – now, there's likely much more this year.
My partners at Vision Travel have leveraged our great relationships with Air Canada and some preferred hotel partners to have some terrific combinations of See Canada packages – air, hotel (with breakfast), and possibility of adding car rentals, trasnfers, and tours.  We have packages to Victoria, Vancouver, Kelowna, Edmonton, Calgary, Toronto, Montreal, Quebec, and Monctor. (And we'll be adding more, once other provincial limits are lifted.) Some of the combos, leveraging our relationships, have fantastic rates. We're working with Hiltons, but also spots like Laurel Inn in Victoria and Shangri La in Toronto. (As an example, we had a package from Vancouver to Toronto with 3 nights at the Shangri La Toronto for $815/p based on double occupancy.). Let me know if you would like to learn more.
I also have a fantastic offer with Globus this week – if you're able to travel
October 17-23
, there is a
Canadians-only See the Rockies
5 day trip to see the Canadian Rockies, with the tour being a roundtrip from Calgary. Air can be booked independently, or through Globus, but fantastic tour can be had for under $1100/p cdn based on double (including fees and taxes); or $1400/p cdn for a solo passenger. There are only 4 spaces left, so let me know if this is of interest.  See
https://www.globusjourneys.ca/Booking/VacationOverview.aspx
613-837-0699